Ralphie´s Portal
From comedy.co.uk
Monty Python release new song and announce final live show
Thursday 3rd April 2014 @ 6:30pm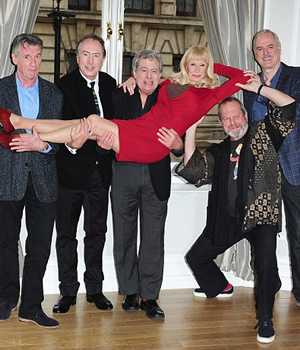 Monty Python have revealed The Silly Walks Song – a brand new music track.
Primarily written for the sketch group to perform at their live stage shows in July, The Silly Walks Song is the first new creation from the comedy team since the 1980s. Eric Idle joked on Twitter: "First new Python material in a thousand years."
A music video to showcase the release has been uploaded to YouTube (see the bottom of this story), with the visual montage presented in it featuring scenes from the Python films and TV series mixed with other stock footage.
The Silly Walks Song comments on society's links with money and on the group's reformation for a series of highly-paid O2 gigs this summer. Lyrics include "Money is the root of all evil – money…
View original post 121 more words